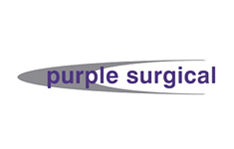 "Well where do I start, I have had the pleasure of working with Gary over the last 14 years and can honestly say he is an all round consummate professional with strengths in a multitude of areas. He enthuses energy, passion and focus into every project he embarks on. Gary possess the extremely rare man management skill of driving a sales team to constantly raise their bar and deliver results while thoroughly enjoying the journey to their success.As a Trainer & Presenter, he possesses an honest and infectious approach and has the ability to inspire and motivate any individual or team through his knowledge, enthusiasm and personal belief".

Mark Oldroyd, Commercial Director, Purple Surgical
"Reporting to and working with Gary for nearly 5 years has been an enjoyable, insightful experience as well as a great privilege that has been instrumental in the success and development of my own career in Marketing. Gary's professional approach as a manager, coach and mentor is inspirational. His honesty, positive energy and forward thinking strategic approach created the ideal working environment for success and business development."
Ashley Henderson, Marketing Manager, Purple Surgical